Deerfield DACOR Freezer and Refrigerator Appliance Repair Technician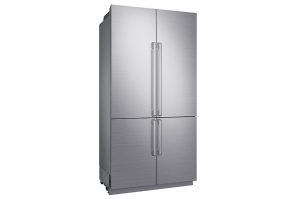 Is your Dacor freezer or refrigerator broken in Deerfield and you need professional repair services? You've come to the right place! JT Appliance Repair is a certified appliance repair team with over 25 years of experience. We have the most qualified repairmen in Deerfield, so don't hesitate to contact us for any repair needs.
Our team can repair all Dacor appliances, including:
Freezers
Refrigerators
Built-in Ovens
Cooktops
Rangetops
Dishwashers
And more…
Repairing a Dacor freezer doesn't have to cost an arm and a leg. And it doesn't have to be a tiresome and annoying process. Our team will come to your house, inspect your appliance in a jiffy, and tell you what's wrong. Our offers are the best in the area, and our technicians will come prepared will all the tools they need to being the repairs!
Why Hire JT Appliance Repair
JT Appliance Repair has over 25 years of experience in appliance repair. We've dealt with every type of Dacor appliance, from freezers to rangetops and dishwashers. In short, we're the best repairment in Deerfield who can salvage your DACOR freezer or refrigerator. We'll bring your appliances back to tip-top condition, so you don't have to replace them.
This is what you get once you hire JT Appliance Repair in Deerfield:
24/7 Customer Service – Call us at any time with any repair needs and our customer service will be at your disposal. We reply and act faster than everyone else!
Immediate Repairs – Unlike other repair firms, we start repairing your appliance on-the-spot. Our technicians bring their tools with them and can start repairs right away
Professional Services – We're an old and professional repair firm who always does things by the book. Our rigorous approach has earned us a solid reputation in the Deerfield community
Affordable Repair Solution – We pride ourselves on being both efficient and affordable with our repair services. It's much cheaper to repair an appliance than to replace it!
Don't hesitate to give us a call if your Dacor freezer is acting up! We'll have a look and repair it in no time.
All our technicians are certified, with many years of repairs under their belt. Many times, we get asked by our customers if their warranties will become void if we repair their appliances. The answer is "no". Our technicians are factory-certified to work on these appliances, so you shouldn't worry. We do everything by the book and to our client's best interest!
Best Dacor Appliance Repair Technician
Our company is among the oldest in Deerfield, and for good reasons. We've repaired countless appliances from DACOR and not only. We can repair over 25 brands of refrigerators and freezers, which makes us the most experienced in the community. Whether they're old or recent models, our technicians can fix them right up. Why replace your appliance when it can easily be repaired at less than half the cost of a new one?
Every appliance is different, depending on the make and model, and this makes repairing them a complex job. JT Technicians are well aware of these differences, and we know how to best repair each one so they last a long time. We have both the training and expertise to make sure your Dacor appliance is back in top condition quickly and efficiently.
Contact
Need help with a broken Dacor refrigerator or freezer in Deerfield? Then, you need the best repair team in Deerfield. Contact JT Appliance Repair at 954-729-7320 or 561-902-4694 or on our online platform and we'll get right on it. We also offer same-day services!
FAQs
Do you repair all Dacor models?
Yes, our technicians can repair all Dacor models, including freezers, refrigerators, cooktops, rangetops, and others. With over 25 years of experience in the field, we guarantee 100% satisfaction with our services.
There's no need to shoulder more expenses than you need to when repairing your broken DACOR appliance. Our team works efficient and affordable to make our customers satisfied.
Do you have any certifications to repair appliance repairs?
Yes, JT Appliance Repair is a certified repair firm. Our technicians are factory-certified to work on DACOR appliances, so your warranty won't become void following an intervention with us.
No matter the fridge type, we can find the fault and repair it with no problems. So, don't hesitate to contact us if you need premium DACOR repair services in Deerfield!
Do you serve other locations beside Deerfield?
Yes, our team serves Riviera Beach, Ocean Ridge, Hillsboro Beach, West Palm beach, Palm Beach, and other regional areas. We're present in many South Florida cities and towns, so you'll always have a repair technician close by when you need us.
Furthermore, we continue to expand our services throughout South Florida, so if we're not yet in your city, we will be. Call us at 954-729-7320 or 561-902-4694 for more information!