Palm Beach Scotsman Freezer and Refrigerator Appliance Repair Technician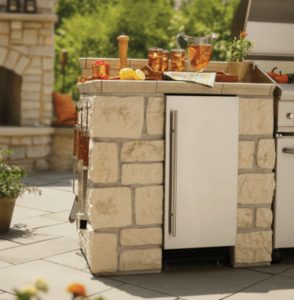 Are you looking for a technician to repair your Scotsman freezer or refrigerator in Palm Beach? Look no further than JT Appliance Repair! We have the best technicians in the area, with over 25 years of experience in the industry. Our team knows Scotsman freezers and refrigerators inside and out, so we're your best option for repairing jobs.
We've been serving Palm Beach with integrity and professionalism for almost three decades. This has let us build a stellar reputation in household repairs. We're especially experienced in Scotsman freezers and refrigerators since they are such common household items. We promise your Scotsman apparatus will look and function like a brand new one after we're done with it!
Call us at (561) 902-4694 or at (954) 729-7320 for more information. You can also use our online contact form for a free consultation!
Why Hire JT Appliance Repair?
JT Appliance Repair has been around for many years, and we've repaired countless Scotsman freezers and refrigerators. This means we have a very high repair success rate. Our technicians will come in the shortest time, bring their tools, and repair your appliance immediately. You don't have to do anything other than call us! We'll schedule a date when our technicians will drop by to repair your fridge/refrigerator.
All you need to do is be at home on that date. Let our JT Appliance Repair technician repair your Scotsman for best-quality results! You'll also find our services more affordable than buying a new fridge. Repairs are naturally cheaper than purchasing a brand-new product. What's more, we guarantee we can repair your Scotsman to a brand-new state!
If you hire JT Appliance Repair, you'll get the following benefits:
24-Hour Availability: We offer immediate repairs for Scotsman appliances on a 24-hour basis. Call us, let us know what the problem is, and we'll send someone to your home. It's quick and easy!
25+ Years of Experience: No one is more experienced than us in repairing Scotsman fridges and refrigerators. We've been working with these appliances for almost three decades, so we know what makes them tick.
Rigorousness and Professionalism: Our technicians uphold a strict code of professional conduct that we impose. We'll always present the most affordable repair quotes for your appliances!
Well-Rounded Customer Support: Be it day or night, our customer support is always ready to answer your call. Do you need a repair quote or were you unsatisfied with our technicians? We're here to help you, so don't hesitate to call us!
We Repair All U-Line products: Freezers, Refrigerators, Built-In Ovens, Cooktops and Rangetops, Dishwashers, and more
You don't have to worry about anything with our technicians to help you. The Scotsman fridges and refrigerators are complex appliances and they need a special touch. Thanks to our experience, we know how to repair them even in the worst-case scenarios. We've successfully repaired even badly-damaged Scotsman appliances before, so you can trust us with your Scotsman at any time!
Best Scotsman Appliance Repair Technician
JT Appliance Repair offers the best repair services for Scotsman appliances in Palm Beach. Our reputation speaks volumes about our ability to bring these appliances back into shape for very affordable rates. Moreover, our technicians work fast, with no questions asked, and will repair your Scotsman fridge or refrigerator in the fastest time possible.
We understand how inconvenient it is for your fridge or refrigerator to break up suddenly. Everyone has been in that situation. So, we act very fast to minimize the impact on your household and overall comfort. That's why JT Appliance Repair has the fastest response rate for repair requests in Palm Beach!
Contact
If you need us to repair your Scotsman fridge or refrigerator, feel free to call us at (561) 902-4694 or at (954) 729-7320 for more information. We also reply very fast on our online form, so you can use that too!
FAQ
Are your services expensive?
No, they're not. JT Appliances Repair prides itself on having some of the most affordable repair services in Palm Beach. We'll never give you a repair quote that doesn't meet our quality or affordability standards. Moreover, we'll never lie about the repair requirements for an appliance. After all, our reputation would have never survived if we engaged in such practices.
We guarantee you'll be satisfied with our repair costs. After analyzing our competition, we've determined that we have some of the most competitive prices in the industry, and that's saying a lot. You'll never need other appliance repair services after you give JT Appliance Repair a try!
Are your repair technicians certified?
Yes, they are. We work only with certified and experienced repair technicians who have first-hand experience with the specific brands we service. So, your Scotsman technician has repaired countless Scotsman appliances over the years. We'd never send someone inexperienced to perform the repair on your fridge or refrigerator.
Throughout the years, our professionalism and rigorousness have rewarded us with a solid reputation and many returning clients. We prefer doing things this way because it's the best possible tactic for us!