JT Appliance Repair Lake Park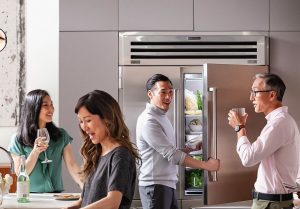 Individuals and businesses rely on their appliances to accomplish numerous daily tasks, such as cleaning, cooking, heating, cooling, washing, and drying. However, if an appliance ever stops working correctly, it can prevent a person or business from fulfilling one or more essential activities. The best thing to do in this situation is to repair the appliance.
You don't have to waste money replacing your faulty appliances because you can spend less money to have them repaired. JT Appliance Repair has a dedicated team of appliance repair technicians who have the skills and knowledge to repair practically any domestic or commercial appliance in Lake Park. So not only will you save money, but you get to continue using the same machine you're accustomed to using.
Why Hire JT Appliance Repair
JT Appliance has been fixing appliances for customers in South Florida for over 25 years. Our technicians have undergone advanced mechanical and electrical training to give them the ability to repair most types of appliances. Some of these appliances include:
Water heaters
Freezers
Air conditioners
Ice machines
Gas-powered appliances
Dishwashers
Stoves
Refrigerators
Ovens
It doesn't matter if you have commercial or residential grade appliances. We have the equipment and tools to repair the simplest to the most complex appliances imaginable. Whether you are a business owner or a homeowner with an appliance problem, you can contact JT Appliance to receive immediate assistance in Lake Park. Our emergency repair services are available 24 hours per day, 7 days per week to everyone.
When you're ready to submit an emergency appliance repair request, you can contact our office at (561) 902-4694. You can also ask any questions you might have about our services, including the estimated pricing and service delivery time.
Brands JT Appliance Service
JT Appliance has the necessary expertise to repair the newest and oldest brand appliances. In fact, we have experience working with over 25 different appliance brands from some of the biggest companies in the industry. These brand names include:
Sub-Zero
Viking
KitchenAid Built-In
GE Monogram
DCS
True
U-Line
Scottsman
Mielie
Dacor
And more
Don't worry if the brand of your faulty appliance is not listed here. JT Appliance can work with virtually any appliance regardless of the brand. When you contact our office for assistance, let us know the brand of your troublesome appliance. That way, we can send the best technician with the greatest likelihood of fixing your appliance.
Contact
Do you have questions about our appliance repair services? Would you like to submit a service request? You can do both by calling us at (561) 902-4694. We offer both emergency and non-emergency service delivery options for business owners, homeowners, and all residents of Lake Park. 
FAQs
1) How quickly can you repair my appliance? 
JT Appliance has a 24-hour emergency repair service option available upon request. When you call our office to request this service, we will have a qualified emergency repair technician to your address within the hour. The technician will get to work right away in fixing your appliance.
The exact amount of time it will take to repair the appliance depends on a few factors. First, the location of your address in Lake Park is one factor. Second, the severity of your appliance problem is the other factor. In most cases, it doesn't take more than an hour for our technicians to fix an appliance. 
2) Are you qualified to repair my appliance? 
JT Appliance employs some of the most qualified appliance repair technicians in Lake Park. We have spent more than two decades repairing new and old appliances from several different brands and manufacturers. The chances are high that we'll be able to repair your particular appliance.
When you contact our office to request an emergency repair service, please give us the brand name and let us know which type of appliance you have. This information will provide us with a clearer picture of whether we'll be able to fix it for you.