JT Appliance Repair Ocean Ridge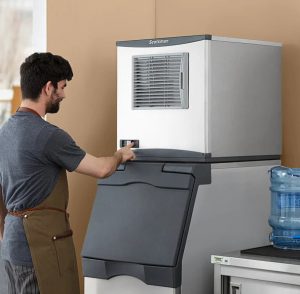 The residents and business owners of Ocean Ridge own lots of different appliances. All these appliances serve various functions and purposes. Our society has grown to depend on appliances to improve people's quality of life and help businesses thrive in productivity.
Unfortunately, appliances are prone to failure and malfunction. Sometimes they need a simple repair task or component replacements to be performed. If you find yourself in this situation, don't try to handle the matter yourself. Instead, it is better to hire a professional appliance repair company with a long track record of customer satisfaction in Ocean Ridge. 
Why Hire JT Appliance Repair? 
JT Appliance Repair has established itself in Ocean Ridge for the last 25 years. We are a team of trained specialists and technicians who can repair the most sophisticated appliances imaginable. Not only do we have the required training to get the job done, but we have the latest equipment and tools to simplify the repair process. You are definitely in good hands when you hire JT Appliance Repair to repair your appliances.
Some of the appliances we can repair in Ocean Ridge are as follows:
Gas-based appliances
Water heaters
Ice machines
Air conditioners
Washers
Dryers
Walk-in Freezers
Refrigerators
Dishwashers
Ranges
And more!
Our professional technicians are always on-call to service appliances in Ocean Ridge. If you have an appliance that needs to be fixed, we'll be more than happy to discuss the situation with you without any obligation. Once we explain our repair process and capabilities, you can decide whether you'd like us to complete the repair job.   
Brands JT Appliance Repair Service 
There are so many appliance brands on the market today. JT Appliance Repair has decades of experience repairing top-brand appliance products in Ocean Ridge. In fact, we have the expertise to repair over 25 brands from the most prominent appliance manufacturers in the world. These brands include:
Scottsman
Mielie
Dacor
DCS
True
Sub-Zero
Viking
KitchenAid
GE Monogram
U-Line
Our technicians utilize expert precision during the repair process. We make sure every component of an appliance is functioning correctly. That way, your appliance can stay functional and reliable for a good long while after we get done repairing it. 
Contact 
JT Appliance Inc. has an elite team of parts specialists, customer service representatives, and highly skilled appliance repair technicians available 24 hours per day. All you have to do is call our office at (561) 902-4694 to receive a free consultation about our repair services. We'll also discuss your particular appliance and the issues which currently face it.
FAQs
 1) Do you offer a free consultation? 
Yes, we would be more than happy to give you a free consultation with no money down. If you believe you have an appliance problem that needs fixing, we're willing to discuss the situation with you for free. You are under no obligation to purchase our services at this point. If you decide to hire us to fix your appliance after the consultation, we will proceed accordingly.
2) Do you service all brands of appliances? 
Most appliances are similar in their functionality, but they don't always have the same design. Each brand has a unique way of designing its appliances to make them stand out from its competitors.
Our technicians are experienced at repairing appliances made from over 25 different brands. Many of them are leading brands with millions of appliances purchased and used throughout Florida. So the chances are that we'll be able to service your appliance regardless of the brand. In any case, you'll find out whether we can repair your appliance during the free consultation.