Delray Beach DCS Freezer and Refrigerator Appliance Repair Technician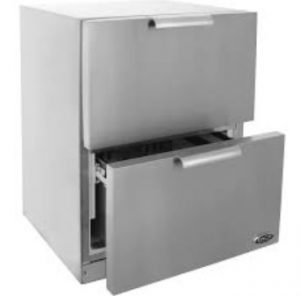 Do you need an experienced DCS appliance repair company in Delray Beach? JT Appliance Repair has specialized knowledge when it comes to repairing freezers and refrigerators from the renowned DCS appliance brand. The age and model of your DCS appliance don't matter because we have the tools and experience to repair them thoroughly.
JT Appliance Repair is one of the few local appliance repair companies with factory-certified technicians specializing in DCS appliance repair. We understand the technical inner workings of modern DCS appliances and possess the proper equipment and skills to repair them.
We bring 25+ years of experience to every DCS appliance repair job in Delray Beach. Please call us whenever you experience a problem or issue with your DCS appliance. We can assist private, commercial, and industrial clients alike.
Call us at  (561) 902-4694 or email us here to request a free consultation.
Why Hire JT Appliance Repair?
Several Delray Beach residents and business owners operate DCS freezers and appliances on their properties every day. DCS is a trusted and reliable brand that produces high-quality appliances with the most sophisticated technological functions.
You may love the modern technological functions of your DCS appliances. But when you need to repair your DCS appliance, you won't be able to do so without a professional and experienced appliance repair technician. JT Appliance Repair can send a highly skilled technician to your home or business who has specialized knowledge in repairing DCS appliances.
Our DCS appliance repair technicians have fixed thousands of DCS appliances for people throughout Delray Beach. Therefore, you're in good hands when you choose JT Appliance Repair to help you repair your faulty DCS appliance.
The range of DCS appliances we have experience repairing include:
Freezers
Refrigerators
Built-In Ovens
Cooktops / Rangetops
Dishwashers
And more!
Our appliance repair technicians can fix your DCS appliances in half the time of a normal repair company because we have specialized knowledge in the technicalities of DCS appliances. We can offer precision, speed, and professionalism on every appliance repair job in Delray Beach. You will experience these attributes for yourself after hiring us to repair your DCS appliance. JT Appliance Repair strives to achieve the highest level of customer satisfaction on every repair job in South Florida.
Best DCS Appliance Repair Technician
Do you want to know the reason why JT Appliance Repair is the number one DCS appliance repair service provider in Delray Beach, Florida? Below are a few great reasons:
Dedicated Professionals – JT Appliance Repair has a team of dedicated service professionals who strive to provide a positive experience to all our customers in Delray Beach. We'll do everything possible to evaluate your faulty appliance and diagnose the specific issue wrong with it. After that, we'll offer the most affordable solution for repairing the problem so you can save more money and benefit from our repair service simultaneously. Once we get done with the repair job, your DCS appliance should last a long time.
Fast Service – Business owners and private individuals need their DCS freezers and refrigerators to be fully functional in order to preserve their food and beverage products. JT Appliance Repair works quickly to respond to emergency service requests in Delray Beach. We will come to your address and repair whatever issues are causing your DCS appliance to malfunction. Same-day repair service is available too!
DCS Specialized Knowledge – Our appliance repair technicians have first-hand knowledge of DCS appliances and the inner workings that make them function. Since we employ factory-certified technicians, we understand the technicalities and components of these inner workings. Therefore, we'll be able to repair your DCS appliance quickly and efficiently because of our specialized knowledge of this appliance brand.
24-Hour Emergency Service – JT Appliance Repair can fix your DCS appliance day or night. We offer a 24-hour emergency appliance service to all property owners in Delray Beach and other locations in South Florida. Just contact our office to submit your same-day service request, and we'll happily dispatch a qualified appliance repair technician to your location as soon as possible.
Contact
JT Appliance Repair is well-equipped to fix your DCS refrigerator or freezer in Delray Beach. Call us at (954) 729-7320 or (561) 902-4694 to submit your questions or service requests. You can also email us here too.
FAQs
Are your DCS appliance repair services available in other South Florida cities besides Delray Beach?
JT Appliance Repair offers DCS appliance repair services to customers in every major city of South Florida. These cities include Ocean Ridge, Deerfield Beach, West Palm Beach, Boca Raton, Lake Worth, Lantana, Palm Springs, Riveria Beach, and Hillsboro Beach. Contact us at (954) 729-7320 to discover whether we serve customers in your particular city.
Do your DCS appliance repair technicians hold the necessary credentials and certifications to practice in Delray Beach?
Yes, our DCS appliance repair technicians are factory-certified and have acquired the necessary experience and training for repairing DCS freezers, refrigerators, and other appliances from this brand. They know the inner workings of these appliances, so it is easy for our technicians to repair them when they malfunction. We are your best hope in getting your DCS appliance repaired and restored to normal condition again.