JT Appliance Repair Lighthouse Point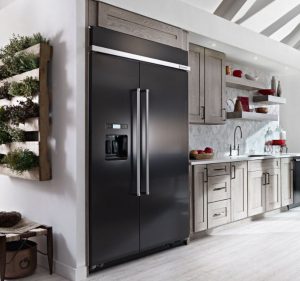 Never take your appliances for granted because they do so much to improve your daily livelihood. And if you run a business, your appliances can make your employees and customers feel much more comfortable and perform more productively.
Unfortunately, you will experience situations where your appliances stop working unexpectedly. If you're not ready for these situations, they could cause many problems for your daily home life or business productivity. Suddenly, you'll find it much more difficult to perform simple daily tasks because you don't have powerful appliances to do the work.
So, what do you do in this situation? Your two choices are to have your faulty appliances repaired or replaced. But before you spend thousands of dollars on replacing a defective appliance, you should attempt to have it repaired first. After all, an appliance repair job is far cheaper than an appliance replacement.
In most cases, the appliance will experience a minor problem that can be repaired inexpensively. Maybe it needs a new component, or some small part replaced. After that, you will likely get several more years out of your appliance without having to spend a lot of money.
Why Hire JT Appliance Repair
There are many excellent reasons to hire JT Appliances as your designated appliance repair company in Lighthouse Point. One of the reasons is that we offer multiple service delivery options based on the emergency level of your faulty appliance dilemma.
For example, you can choose to request a same-day delivery service if you need to repair your appliance as soon as possible. In response, we can send a technician to your address within 60 minutes after you call. We welcome both commercial and domestic customers within the vicinity of Lighthouse Point and its surrounding locations.
Another reason to choose JT Appliance Repair is that we are on-call 24 hours every day of the week. You can either request emergency service or schedule an appointment for a non-emergency service at a time of the day most convenient for you. Our repair technicians put customer service and customer satisfaction above everything else.
JT Appliance has a team of technicians with over 25 years of experience repairing domestic and commercial appliances. These are the most common appliances found in domestic homes and commercial buildings. Some examples of appliances we can repair include the following:
Washers
Dryers
Dishwashers
Gas-based Appliances
Refrigerators
Walk-in Freezers
Ice Machines
Ranges
Water Heaters
Air Conditioners
JT Appliance has licenced appliance repair technicians available throughout Lighthouse Point. If you submit an emergency request to our office, we'll dispatch the technician closest to your address. That way, the response time will be much faster, and you'll get your appliance fixed sooner rather than later. Not only that, but the technician will come prepared with the appropriate equipment, tools, and parts to repair your appliance quickly.
Brands JT Appliance Service
JT Appliance can repair most brand appliances no matter if they're popular or not. Just let us know the brand name of your appliance when you contact us. Also, if you know any other information, such as the model number and year, please provide that too. This information will go a long way in helping us determine whether we can repair the appliance before we even examine it.
Some of the appliance brands we know we can work with are the following:
Sub-Zero
Viking
KitchenAid Built-In
GE Monogram
U-Line
Scottsman
Mielie
Dacor
DCS
True
And more!
JT Appliance has experience working with over 25 appliance brands. You may recognize many of these brands because they are popular around Lighthouse Point. If you see one of these brand names on your faulty appliance, our technicians shouldn't have a problem repairing it. But if you don't see your brand on this list, contact us anyway for assistance. Our technicians will still be willing to inspect your appliance to see if it's repairable. 
Contact
JT Appliance offers free consultations for any potential customer with an appliance problem in Lighthouse Point. All you need to do is contact our repair team at (561) 902-4694 and let us know the nature of your appliance problem. Please provide as many details as you can so we can give you a more accurate price quote estimate.
FAQs
1) What is the difference between the emergency service and non-emergency service? 
If you submit an emergency repair request, we can have a technician to your address within 60 minutes to begin the work. The amount of time it will take to finish the job depends on the severity of the problem and the appliance model. In most cases, we're able to repair the appliance within a few hours after our arrival.
The non-emergency service is available for people who don't have an appliance emergency but would like their appliance repaired within the same week. In these cases, you can schedule an appointment for our technician to repair your appliance at a time most convenient for you.
2) Can you repair larger commercial-grade appliances? 
Yes, our technicians have the tools and training to repair appliances of all sizes and grades, including large commercial-grade appliances. You'll learn more about this during your free consultation with our team.