Deerfield DCS Freezer and Refrigerator Appliance Repair Technician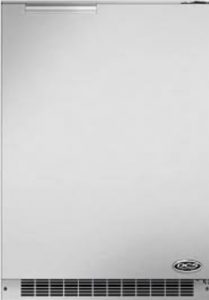 Deerfield residents and business owners love DCS branded appliances because they are reliable and long-lasting. However, there will come the point when your DCS appliance needs to get repaired because of internal damage or a worn-out component. When that happens, there is only one company you can trust to repair your DCS appliance in Deerfield.
JT Appliance Repair comes equipped with the best equipment, tools, skills, and replacement parts for DCS freezers, refrigerators, and other appliances. If you need to request emergency assistance from our company, we can send qualified technicians out to your location quickly. We offer same-day assistance to anyone in need of an emergency appliance repair service in Deerfield.
Call us at (561) 902-4694 or email us here to request a free consultation with our technicians in Deerfield.
Why Hire JT Appliance Repair?
JT Appliance Repair can fix your DCS appliances fast and efficiently. We have a professional group of factory-certified appliance repair technicians with the proper education and experience in repairing DCS appliances. Our technicians have thoroughly studied the inner workings of DCS refrigerators and freezers, so we know how they function and operate. So if you have a DCS appliance malfunctioning, it won't take us long to diagnose and fix the problem.
Most DCS appliance issues are due to a worn-out component. Once we identify the worn-out component, we'll repair it on-site. Our technicians always carry spare parts for repairing appliance models from DCS and other popular brands. As a result, we should be able to repair your DCS appliance upon our initial visit. Then, by the time we finish, your appliance should function like normal again.
Best DCS Appliance Repair Technician
JT Appliance Repair employs the best DCS appliance repair technicians in Deerfield. We can offer you 24-hour emergency assistance whenever you have a problem with your DCS appliance. Our team can repair the following DCS appliance types:
Freezers
Refrigerators
Built-In Ovens
Cooktops / Rangetops
Dishwashers
And more!
We will dispatch the most dedicated DCS appliance repair technicians to your home or business to satisfy your emergency appliance repair request in Deerfield. All our technicians are educated, licensed, certified, and insured as appliance repair professionals in South Florida. In addition, we have received specialized training in how to repair DCS appliances in order to ensure our ability to fix them flawlessly.
Our appliance repair technicians can deliver a fast and efficient appliance repair service with satisfactory results. Our entire company business model depends on customer satisfaction to sustain our operation. That is why we strive to achieve the highest level of customer satisfaction on every repair service request made to our company. We have done this for over two decades with great success. Now, let us do the same for you.
Contact
It is easy to contact our emergency service technicians to request assistance in Deerfield. Simply call us at (954) 729-7320 or (561) 902-4694 to request emergency assistance at your home or business. You can also ask us any questions regarding our appliance repair services. When submitting a service request, make sure you tell us the nature of your appliance issue and the brand and model of your appliance. That way, we can give you a more accurate price quote over the phone.
Once we understand your appliance problem better, we'll dispatch the most qualified technician with the proper equipment and tools to assist you. Our technician should be able to fix your problem within one visit.
FAQs
Do you only serve customers in Deerfield?
No, we offer our DCS appliance repair services to customers in Deerfield and other major cities throughout South Florida. Commercial and residential property owners are welcome to request appliance repair assistance from us. We have technicians readily available to assist customers in Riveria Beach, Ocean Ridge, Boca Raton, Lantana, Hillsboro Beach, West Palm Beach, Palm Beach, Lake Worth, Deerfield, and others.
Do you want to check whether we offer appliance repair services in your South Florida city? Call us at (954) 729-7320 for more information about our location range for serving customers in South Florida.
Can you repair all the DCS appliance models?
Yes, we have factory-certified technicians with the proper knowledge and experience in repairing virtually all DCS appliance models. It doesn't matter if they're new or old because we can repair DCS appliances of any age, including DCS freezers and refrigerators.
In addition, we can repair the appliance models of other brands too. These brands include Mielie, Viking, U-Line, True, Sub-Zero, KitchenAid Built-In, and over 25 other reputable appliance brands. We know you will be more than satisfied with the results of our work.