Palm Beach Viking Freezer and Refrigerator Appliance Repair Technician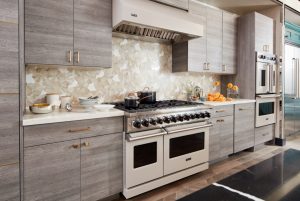 JT Appliance Repair specializes in repairing faulty Viking freezers and refrigerators in Palm Beach, Florida. You probably invested a lot of money in your Viking appliance, so the last thing you'll want to do is pay a lot of money again to replace it. Fortunately, we offer a much more affordable alternative by repairing your existing Viking appliance so that you don't have to replace it.
In most cases, a faulty Viking freezer or refrigerator appliance will require a few components to be replaced. When you contact JT Appliance Repair to request assistance, our technicians will evaluate your appliance to pinpoint the location of the problem. Once we spot the troubled component, we will replace it promptly.
Do you need to submit a Viking appliance repair request in Palm Beach? Contact us at 954-729-7320 or 561-902-4694.
Why Hire JT Appliance Repair 
You can find a lot of general appliance repair technicians in Palm Beach. However, it is better to hire a technician with experience repairing Viking appliances if you have a faulty appliance made from the Viking brand. Then you can enjoy better results from their repair work because the technician understands the Viking appliance's design and framework a lot better than someone with general appliance repair experience.
JT Appliance has over 25 years of experience repairing several different types of Viking appliances. Thie experience has led us to fix over 25 different appliance brands and several different types of appliances. For example, we can repair appliances like:
Cooktops / Ranges
Freezers
Refrigerators
Built-In Ovens
Dishwashers
And more!
We get a lot of requests to repair Viking freezers and refrigerators because they are the most common Viking appliances found in people's homes and businesses in Palm Beach. The model number of your particular Viking freezer or refrigerator won't matter because our technicians can repair any model quickly and efficiently.
When we finish repairing your appliances, they should continue working for several years afterward. If another component in the appliance needs replacement, we can do that just as quickly.
Best Viking Appliance Repair Technician 
JT Appliance Repair has the best Viking appliance repair technicians in Palm Beach. We offer cost-effective Viking appliance repair services 24 hours per day to residents and business owners of the city. Our response time is fast because we have qualified technicians available all over Palm Beach to respond to appliance repair requests.
In addition, our technicians have studied the complicated technological framework of Viking freezers and refrigerators. Since we understand how they function, it is easier for our technicians to figure out why they have stopped working. Other technicians who don't have experience repairing Viking appliances wouldn't have this training, but we do. That is why we are the best.
Contact 
Please don't wait too long to repair your Viking freezer or refrigerator because its existing problems could grow into something much worse. You could save yourself a lot of time, money, and stress if you were to contact JT Appliance Repair as soon as you begin to notice problems with your Viking appliance.
JT Appliance Repair will restore the functionality of your Viking freezer or appliance on the same day we come to repair it. We usually fulfill emergency Viking appliance repair tasks the same day you call us, so you shouldn't have to wait too long for our technicians to arrive.
Call us at 954-729-7320 or 561-902-4694 to submit your Viking appliance repair request in Palm Beach. If you live outside of Palm Beach in another South Florida city or town, we can likely fulfill your appliance repair request there too. Some of the other locations we serve include Boca Raton, Ocean Ridge, Hillsboro Beach, and Deerfield.
FAQs 
Do you have the necessary credentials to repair Viking freezers and refrigerators?
Yes, you can count on the technicians of JT Appliance Repair to possess all the necessary credentials needed to repair Viking freezers and refrigerators in Palm Beach. We have all the proper licenses, insurance policies, certifications, and years of experience to prove our capabilities in repairing Viking appliances.
In addition, our technicians can repair appliances from other brands, including DCS, Mielie, Scottsman, Dacor, True, GE Monogram, Sub-Zero, and several others. Our 25+ years of experience has given us great familiarity with repairing every major brand appliance in the region. Therefore, you can expect your appliances to have a long lifespan after we finish repairing them. 
Are you able to repair all Viking freezer and refrigerator models? 
Yes, we can repair all Viking freezer and refrigerator models. Our highly trained and experienced technicians are familiar with older and newer Viking appliance models, so it should be no problem to fix your particular Viking freezers and refrigerators whenever they break down. In fact, we have fixed Viking appliances over ten years old without any issues. So, we're confident we can do the same for your appliances too.