JT Appliance Repair Lantana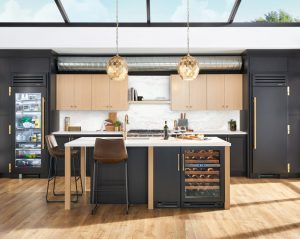 People depend on their appliances to perform all sorts of functions in their homes and businesses. For example, appliances provide cooking, cleaning, washing, drying, heating, and cooling functions for people. When an appliance does not work correctly, it can make it difficult for a person to carry out their everyday activities.
Appliances are pretty costly to replace. After all, the average full-size refrigerator or dishwasher will cost you well over $1,000. Why bother paying to replace your broken appliances when you can pay a much smaller amount to repair them? All you have to do is choose the right appliance repair company to do the job professionally and affordably.
Why Hire JT Appliance Repair? 
Do you have a malfunctioning appliance in Lantana? JT Appliance Repair is the premier appliance repair company in South Florida. We specialize in repairing all kinds of residential and commercial appliances, such as refrigerators, ovens, stoves, dishwashers, ice machines, freezers, water heaters, air conditioners, gas appliances, and more.
JT Appliance Repair offers 24-hour emergency appliance repair services to all business owners and homeowners in Lantana. We have spent more than 25 years providing high-quality customer service quickly and efficiently. Our technicians have the necessary training, licensing, education, insurance, and experience to fix all types of appliances. There is no appliance repair job that we cannot handle.
There are no service charges issued. You can find out more information about our appliance repair services by contacting our office at (561) 902-4694. We'll be happy to answer your questions and provide further details on our rates.
Brands JT Appliance Repair Service 
JT Appliance Repair has the knowledge and expertise to repair appliances from over 25 different brands. These are brands that manufacture appliances for both residential and commercial purposes. You may recognize some of these brand names because they are commonly found in most homes and businesses. They are as follows:
Sub-Zero
Viking
KitchenAid
GE Monogram
U-Line
Scottsman
Mielie
Dacor
DCS
True
Do you have an appliance from a different brand or manufacturer? JT Appliance Repair has the knowledge and equipment to fix most appliances regardless of the brand. Just let us know the brand name when you contact us for assistance. Then, we'll confirm whether we can repair it for you.
Contact 
Are you ready to submit an appliance repair request or inquire further about our services? Feel free to call us anytime at (561) 902-4694. JT Appliance Repair offers same-day, next-day, and non-urgent speed options for our appliance repair services. Each speed option has a different price rate attached to it. We'll explain that and more when you call.
FAQs 
1) How do I know you will be able to repair my appliance? 
JT Appliance Repair is one of the leading experts in appliance repair in Lantana. We have spent more than 25 years repairing appliances of all different brands, ages, and types. If there is any company that can fix your appliance in South Florida, it is JT Appliance Repair. Our technicians come fully equipped with the most advanced and innovative tools for fixing appliances.
When you contact us on the phone to discuss your repair request, please give us as much information about your broken appliance as possible. Let us know the brand and type of appliance it is. This information will provide us with a better understanding of your appliance before we arrive at your property. 
2) How fast is your emergency repair service? 
JT Appliance Repair offers emergency repair services 24 hours per day, seven days per week. When you submit your emergency service request, we will send a technician to your property immediately.
Depending on your exact location in Lantana, the timeframe of arrival will vary slightly for each customer. But you can rest assured that help will be on its way within the hour after you call.