JT Appliance Repair Manalapan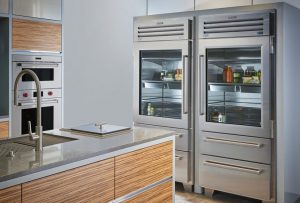 Manalapan has several homeowners and business owners with many different appliances inside their homes and buildings. Each appliance serves a significant purpose for the owner, such as washing clothes, cooking food, cooling the air, freezing food, and so forth. That is why it is so devasting when an appliance breaks down because it causes many problems for the people on the property.
What do you do when your appliance malfunctions or stops working correctly? Most people would probably think they need to replace their appliance with a new one. But that is an expensive assumption because a new appliance could cost you well over a thousand dollars. It would be much more affordable to have your appliance repaired if it is still salvageable.
Why Hire JT Appliance Repair
JT Appliance is in the business of repairing appliances in Manalapan. We have been repairing the appliances of our local customers for over 25 years. The extent of the malfunction doesn't matter because we can perform whatever tasks are needed to get the appliance functioning again. In most cases, the faulty appliance needs to have one or more parts replaced inside of it.
JT Appliance Repair works with a team of dedicated professionals consisting of parts specialists, appliance repair technicians, and customer support representatives. Our collaborative work effort provides more assurance to customers that their appliance issues will get fixed promptly and quickly.
In addition, we bring the necessary training, experience, and equipment to every repair job. You won't have to provide us with anything other than a brief description of your appliance and the problem you experience with it. After that, we will handle the rest.
Brands JT Appliance Service
JT Appliance can repair appliances from over 25 of the biggest and best brands in Manalapan. We have spent over two decades repairing appliances from a wide range of brands, some of which are international brands from other countries. Here is a brief list of the appliance brands we usually come across in our work:
Mielie
Dacor
DCS
True
Sub-Zero
KitchenAid Built-In
GE Monogram
U-Line
Viking
Scottsman
And more
Our technicians make all repairs with the most precision possible. We analyze each vital component of an appliance to ensure it functions correctly. If we detect abnormalities with any particular component, we will either repair or replace it to resolve the problem. The best choice depends on the age and deterioration level of the component.
Contact
Are you ready to schedule a consultation with our professional appliance repair staff in Manalapan? We are available 24/7 to perform emergency repair services for customers with appliance crises. You can call us any time day or night at (561) 902-4694 if your appliance issue is an emergency. But if it is a non-emergency, you can request a Next Day or Non-Urgent service delivery instead.
FAQs
1) What types of appliances do you repair? 
JT Appliance repairs the most common appliances used in commercial buildings and residential homes. These appliances include ovens, stoves, dishwashers, refrigerators, walk-in freezers, washing machines, dryers, air conditioners, ice machines, water heaters, and gas-based appliances.
If you don't see your appliance listed here, we may still be able to help you out. Let us know which type of appliance you have when you contact us. Then, we'll be able to tell whether we can repair your appliance quickly.
2) Do you offer free consultations without any obligation? 
Yes, all new customers can contact our office and receive a free consultation. A consultation gives you the chance to learn more about our company and the specific appliance repair services provided. You will be under no obligation to continue unless you are ready to hire us for the repair job. The choice is up to you.