JT Appliance Repair Palm Beach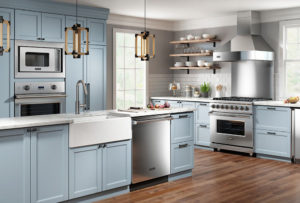 Best fridge repair services with JT Appliance Repair in Palm Beach at your doorstep! We're the neighborhood technician, bringing a quick fix to any household appliance that needs repairing. We offer same-day repairs for emergencies on any brand of fridge, dishwasher, or freezer. With us, your home will run at optimal capacity at all times! Just give us a call and we'll send someone to check your fridge.
Why Hire JT Appliance Repair
Our company brings unmatched professionalism when it comes to appliance repairs. You'll find experienced technicians and parts specialists working here, each of them a professional in his own right. You bring us a broken refrigerator, and we make it work again! You don't even have to wait 24 hours for the repair because our team can be there today.
We give you several reasons why you'd want to hire JT Appliance Repair in Palm Beach:
We fix commercial and residential appliances. Broken compressors, malfunctioning ice machines, hot water heaters, faulty garbage disposals or dryers, we repair them all!
Free quote on any appliance repair. Call us, let our technician assess the damage, and we'll give you a quote. Whether you accept or not, it's up to you. Either way, we're always at your disposal, ready to fix your appliances quickly and efficiently
Same-day repairs. No delays, no more waiting, because we fix your fridge the day you call us. Our team will respond to calls within the hour and come to your place for the damage assessment and repair
Ample expertise in fixing home appliances. All our technicians are certified professionals who can dismantle and piece back together any home appliance in a few minutes
Don't hesitate to contact JT Appliance Repair for instant and long-lasting appliance repairs!
Brands JT Appliance Service
Our technicians at JT Appliance Service repair a wide variety of appliance brands, including Sub-Zero, Viking, KitchenAid Built In, GE Monogram, U-Line, Scottsman, Mielie, DCS, True, Dacor, and many more. Whatever the brand is, we can probably repair it back into top shape. You name it: ice machines, walk-in freezers, gas appliances, water heaters, both commercial and residential.
We're the best appliance repair team in Palm Beach. With more than 25 years of experience in the field, there's nothing we haven't seen. Bring your leaking dishwasher or busted refrigerator to us and we'll make them brand new! Appliances aren't designed to have an infinite lifespan, but we can extend that lifespan even at the last moment.
Contact Us
When you need assistance with your appliances, call us at 954-729-7320 or 561-902-4694. We serve the Palm Beach area on a 24/7 basis, so feel free to contact us at your leisure. In the shortest time possible, our technician will arrive and inspect your refrigerator for faulty behavior. We can finish the repair on the same day, so you won't have to wait until the next day.
JT Appliance Repair in Palm Beach is just a phone call away. We strive to make the process as simple and intuitive as possible, so we can help you easier. Our team has a fast response rate thanks to the ongoing working schedule. Whether in the morning or at night, during weekdays or weekends, JT Appliance Repair is here to help!
FAQs
Do you only repair refrigerators?
We repair refrigerators, water heaters, dishwashers, freezers, dryers, ice machines, gas appliances, and more. Our team takes on commercial and residential jobs equally, and we have extensive experience in both fields.
How fast can you respond to a call?
JT Appliance Repair provides same-day repair services, so when you call us, we can send a technician immediately. Our company never delays a quick fix, no matter the problem!