West Palm Beach DCS Freezer and Refrigerator Appliance Repair Technician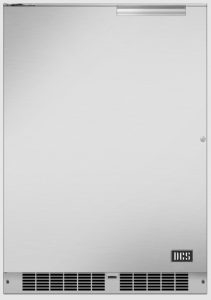 Do you need a professional appliance repair company to repair your DCS freezer or refrigerator in West Palm Beach? If so, you have found the best one in South Florida.
JT Appliance Repair has been a reputable appliance repair company in West Palm Beach for over 25 years. Our skilled appliance repair team understands the technicalities of DCS freezers and refrigerators inside and out. That is why we're the most reliable company for repairing DCS appliances quickly and efficiently.
We serve all customers in West Palm Beach with professionalism, kindness, empathy, and integrity. Our company has established an outstanding reputation in repairing DCS appliances for businesses and individuals throughout the city. No matter what problems you're facing with your DCS appliance, our technicians have the proper tools and skills to fix them completely.
Call us at (561) 902-4694 or (954) 729-7320 for more information regarding our DCS appliance repair services in West Palm Beach. Additionally, you can email us via our online contact form too.
Why Hire JT Appliance Repair?
JT Appliance Repair has repaired hundreds of DCS freezers and refrigerators for our clients in West Palm Beach. Our high rate of successful repair jobs is unmatched by any other repair company in the city.
Our factory-certified technicians can respond to emergency service requests quickly. We will bring all the necessary tools, spare parts, and equipment to complete your DCS appliance repair request. All you have to do is give us a call and let us know some minor details about your appliance and the problem you're experiencing. Then, our technicians will do the rest!
You can expect nothing but high-quality results at affordable prices. Our appliance repair services are more affordable than purchasing a new DCS appliance. You will save hundreds to thousands of dollars by requesting our appliance repair services the next time your DCS freezer or refrigerator stops working correctly. When we finish repairing your DCS appliance, it will start working like new again.
Here are the advantages of hiring JT Appliance Repair in West Palm Beach:
Same-Day Service:We offer emergency service repairs for faulty DCS appliances 24 hours per day. Just let us know the problem you are experiencing when you call us, and we'll send the proper technician to your address with the necessary tools and components. We are available to take your calls 24 hours per day.
Nearly Three Decades of Experience: JT Appliance Repair has almost three decades of experience repairing DCS freezers and refrigerators. We understand the inner workings of these appliances and how they function, so it is easy for us to fix them quickly.
Professionalism: Our appliance repair technicians uphold a strict code of ethics and professionalism on every repair job. We'll always stay transparent and offer the most affordable price quotes for repairing your DCS appliances.
Dedicated Customer Support:Our dedicated customer support line is available 24/7. You can call us anytime to ask questions, request repair price quotes, or comment on our technicians. Our mission is to serve you in any way possible.
We Can Repair All Types of DCS Appliances: Our technicians can repair DCS refrigerators, freezers, cooktops and range tops, built-in ovens, and dishwashers.
All your worries will be over when our technicians assist you. We understand the complexities of DCS refrigerators and appliances, so repairing them won't be a problem for us. We can even handle worst-case scenarios, such as severely damaged DCS freezers and refrigerators. Just call us up and give us a chance to repair your DCS appliances. We know you won't be disappointed.
Best DCS Appliance Repair Technician
JT Appliance Repair provides high-quality DCS appliance repair services in West Palm Beach. Our outstanding reputation speaks for itself when it comes to our ability to repair appliances and restore them to factory condition again. Meanwhile, we charge affordable and competitive rates to make our services worthwhile for customers. Our technicians will repair your appliances quickly and professionally whenever you need us to perform the service.
Contact
Do you need to request a same-day emergency DCS appliance repair service in West Palm Beach? Call us at (561) 902-4694 or (954) 729-7320 for additional information. You can also use the following email form here.
FAQs
Do you have expensive DCS appliance repair services?
No, we don't have expensive DCS appliance repair services. In fact, our prices are more affordable when compared to other appliance repair companies in South Florida. When we give you a price quote for our repair services, we will always perform a high-quality repair job to restore your appliance back to normal. Furthermore, we'll remain transparent and tell you the requirements for the repair job upfront.
Do you have factory-certified technicians?
Yes, all our technicians are factory-certified and specialize in repairing DCS appliances. That is why you can trust our technicians to do a good repair job on your DCS appliances. No one inexperienced will ever get sent to perform the repair job on your faulty DCS appliance.