Delray Beach Scotsman Freezer and Refrigerator Appliance Repair Technician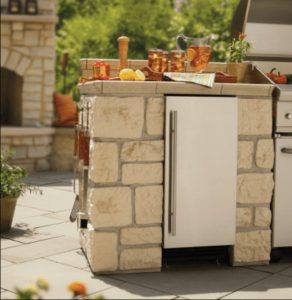 Scotsman freezers and refrigerators are complex machines and they need a professional hand to repair them. JT Appliance Repair has your back with any appliance repairs in Delray Beach! We've done it a thousand times, and more, so we know what Scotsman appliances are all about. Don't hesitate to contact us if you have a Scotsman that's malfunctioning or not working properly.
We'll send our technician to you right away, and he can assess your appliance immediately. You'll receive an objective repair rate and we can get started right away! It shouldn't take more than a few hours to finish repairing your Scotsman freezer or refrigerator. We understand the inconvenience of the situation, which is why we work fast and efficiently!
Call us at (561) 902-4694 or at (954) 729-7320 for a free appointment. You can also use our online contact form to get a free consultation on any appliance repair!
Why Hire JT Appliance Repair?
What makes JT Appliance Repair better than most other repair companies is our experience on the market. We have over three decades worth of experience working with Scotsman appliances. Nothing under the hood of a Scotsman freezer or refrigerator escapes our eyes. If it can be repaired, we will repair it without a doubt, no questions asked. All you need to do is give us a call!
Here's what you get by hiring JT Appliance Repair:
We Repair All U-Line Products: Freezers, Refrigerators, Dishwashers, Cooktops, Built-In Ovens, Rangetops, etc.
24/7 Customer Support: Ask us anything, at any time, and we'll reply within minutes. If you want a free consultation, feel free to use our online form at any time. We work 24/7, so you'll receive a reply as fast as possible!
Experienced Technicians: Our company relies on the vast experience of our technicians to repair even the most worn-out Scotsman freezers and refrigerators. Experience is the core quality of our business.
We Repair All Scotsman Models: When we say we can repair any Scotsman appliance, we mean it. Our technicians can repair any Scotsman model, no matter the year!
JT Appliance Repair also has some of the most affordable repair services in Delray Beach. We'll never charge more than necessary for any given repair. That's why we've built a reputation as a serious and professional repair company. If any of our technicians give you any trouble, give us a call and we'll help you immediately!
Best Scotsman Appliance Repair Technician
Our repair technicians are rigorous and professional to a T. They let nothing go unchecked when analyzing your Scotsman appliance. There are so many things that could go wrong with an appliance, we don't want to take any chances. If the smallest bolt gets loose or gear is not screwed in correctly, it could lead to serious damage to your appliance.
Throughout our almost 30 years of appliance repairs, we've had no cases of repairs gone wrong. That's because we always hire the best technicians available on the market. We take no shortcuts when it comes to the quality of our services, and this has served us wonderfully throughout the years.
Contact
Do you need repair services for your Scotsman freezer or refrigerator? Call us at (561) 902-4694 or at (954) 729-7320 for a free appointment. You can also use our online contact form to get a free consultation on any appliance repair!
FAQ
How fast can you repair my Scotsman appliance?
A few hours should be enough to see what's wrong and finish repairing your Scotsman freezer and refrigerator. However, if we determine we'll need spare parts, it may take longer depending on the availability of the spare parts. The repair process itself doesn't take long at all. We understand it's inconvenient for you, and we'll do what's necessary to finish faster!
The sooner we're done, the faster you can get back to your daily life, and that's our main goal here. However, quality is more important here, and we want to make sure your Scotsman is good to go for many years to come. It wouldn't do to repair it temporarily only for it to break in a few weeks.
Do you offer any repair guarantees?
Of course, we do! After we repair your Scotsman appliance, we guarantee you won't have problems with it for a long time. If something happens soon after we repair your appliance, give us a call. If we've made a mistake, we'll fix your appliance free of charge. After all, client satisfaction matters the most to us. Although we haven't made any mistakes yet, we're only humans.
If you'd like us to take a look at your Scotsman fridge or refrigerator, don't hesitate to call us. It doesn't take long for us to determine what's wrong with your appliance. We'll offer a repair quote and if you agree, we'll get started right away and finish soon. Our technicians work fast and make sure the repairs are well done!