Boca Raton DCS Freezer and Refrigerator Appliance Repair Technician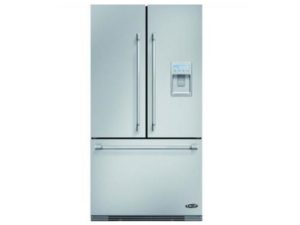 Do you have a malfunctioning DCS freezer or refrigerator appliance in Boca Raton? If so, you can count on JT Appliance Repair to be there whenever you need us.
JT Appliance Repair has 25+ years of experience repairing freezers and refrigerators from over two dozen appliance brands, including DCS. We are familiar with all the parts and components installed inside DCS freezers, refrigerators, and other DCS-branded appliances. Because of this, we can repair them quickly, efficiently, and affordably.
We repair all DCS products:
Freezers
Refrigerators
Built-In Ovens
Cooktops & Range Tops
Dishwashers
Do you need to submit an emergency DCS appliance repair request in Boca Raton? JT Appliance Repair is available 24 hours daily to assist you with all your appliance repair needs. Our technicians can come by your address, evaluate the condition of your appliance, and then offer you a repair price quote. We can begin the repair job immediately if you accept our price quote.
Call us at (561) 902-4694 or email us using our online contact form for a free consultation.
Why Hire JT Appliance Repair?
Boca Raton may have numerous appliance repair companies, but few specialize in repairing DCS freezers and refrigerators. JT Appliance Repair has a team of appliance repair technicians with experience and a specialization in DCS appliance repair. So whether you have an old or new DCS appliance, we're confident we can repair it fully.
Here are the advantages of hiring JT Appliance Repair:
Low Prices: We offer competitively priced DCS appliance repair services in Boca Raton. Our low prices don't take away from the quality of our appliance repair services because we still perform the best quality repair job possible.
Experienced Technicians: Our DCS appliance repair technicians bring decades of experience to every repair job. Your DCS appliances are in good hands with our technicians because we are familiar with their designs inside and out.
24-Hour Emergency Support: Our technicians assist local customers 24 hours per day, 7 days per week, and 365 days per year. We don't have closing times because appliance repair jobs cannot wait. Our customer support representatives are always available to answer questions and fulfill emergency appliance repair requests in Boca Raton.
Our appliance repair services are much cheaper than purchasing a brand-new DCS freezer or refrigerator. We could add years to the life of your DCS appliance by simply replacing any worn-out components in it. You could literally save hundreds or thousands of dollars by choosing our repair services. So why not give our repair team a try today?
Best DCS Appliance Repair Technician
What are the qualities of the best DCS appliance repair technician in Boca Raton? Our customers say the ideal DCS appliance repair technician has the following attributes:
Fast and Efficient
Experience
Professionalism
Knowledgeable
Kindness
Focus
Good Decision Making
We are prideful in the experience, professionalism, and dedication of our DCS appliance repair technicians in Boca Raton. They all have a customer-oriented attitude, with an objective to please our customers by addressing all their appliance repair needs. In addition, our technicians understand the DCS appliance technology and know which components are needed to repair DCS appliances effectively.
Do you have questions about the kind of repairs your DCS appliance requires in Boca Raton? Our customer support team provides free consultations to all potential customers with DCS appliance malfunction issues in Boca Raton and other cities in South Florida. Once our technician evaluates your appliance problem, we'll provide you with a fast price quote for the repair service.
Contact
Are you interested in our DCS appliance repair services in Boca Raton? Call us at (561) 902-4694 to schedule an appointment for a free consultation. You can also use our online email form to submit your request over the internet.
FAQs
Are you able to repair any DCS appliance in Boca Raton?
JT Appliance Repair can repair any type of DCS appliance, including ranges, freezers, refrigerators, gas appliances, dishwashers, and more. It doesn't matter if they're standard household- or commercial-grade appliances because we can repair them as well. So if you need us to fix a larger and more complex DCS commercial appliance inside your warehouse or business, we can do that quickly and efficiently. Our technicians possess all the required skills and tools to repair DCS appliances, whether big or small.
How long does it take for you to respond to an emergency repair request? 
JT Appliance Repair offers same-day emergency appliance repair services to all customers in Boca Raton. When you call us to request assistance, let our customer service representative know the extent of your appliance problem. Then we'll send the proper emergency service technician to your address to fix the problem. We always bring all the necessary tools, equipment, and spare parts to complete every appliance repair job in Boca Raton.