Boca Raton Viking Freezer and Refrigerator Appliance Repair Technician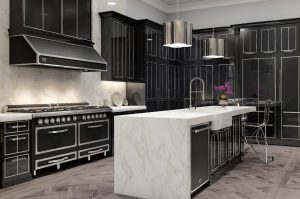 Do you need a professional appliance repair technician to fix your broken refrigerator or freezer from the Viking brand? If so, you can hire one of our qualified Viking freezer and refrigerator appliance repair technicians in Boca Raton immediately.
JT Appliance has a qualified and skilled team of certified appliance repair technicians with extensive experience repairing Viking-branded freezers and refrigerators. It is what we have been doing for more than 25 years for residents and business people in the Boca Raton community. Now let us do the same for you too.
We can repair all kinds of Viking appliances, such as:
Freezers
Refrigerators
Built-In Ovens
Cooktops / Ranges
Dishwashers
And more!
You can request our services today by calling 954-729-7320 or 561-902-4694.
Why Hire JT Appliance Repair 
JT Appliance Repair has experienced appliance repair technicians familiar with Viking appliances and products. When you contact us to fix one of your Viking freezers or refrigerators, our technicians will come with all the necessary tools, equipment, and resources needed to repair the appliance. You won't have to supply us with any of the tools yourself.
Remember that it is much cheaper to hire us to repair your Viking freezer or refrigerator than to pay full price for a brand new one. That is why you can benefit the most from hiring JT Appliance Repair to come out to your location in Boca Raton and salvage your Viking freezer or refrigerator before it is too late. 
Here are the benefits of hiring JT Appliance Repair in Boca Raton:
25+ Years of Experience – We bring more than two decades of experience to every repair job. Our Viking appliance repair technicians have the skills to fix any Viking freezer or refrigerator model, whether it is old or new.
High-Quality Customer Service – We strive to provide the best customer service possible. We will respond extra fast to your Viking appliance repair request no matter what time of the day or night you call.
24-Hour Service Available – We provide emergency Viking freezer and refrigerator repair services 24 hours per day in Boca Raton. Just call us up and let us know that you are having problems with your Viking appliance, and we'll send someone to assist you within a short timeframe.
Professionalism – We hold our technicians to the strictest professional, ethical, and moral standards. When our technicians assess the problem with your Viking appliance, they will present to you the most effective and affordable repair solution.
Contact JT Appliance Repair today at 954-729-7320 or 561-902-4694.
Best Viking Appliance Repair Technician 
If you search around for appliance repair technicians throughout Boca Raton, you won't find many with the same experience level as JT Appliance Repair. Our technicians have the training and experience to repair over 25 different freezer and refrigerator brands, including the Viking brand. That is something a lot of other appliance repair companies cannot claim.
Remember that Viking freezers and refrigerators have a different design than other freezer and refrigerator brands. Since Viking appliances have a unique design, a technician should be familiar with the design before repairing them. It is the only way to ensure a positive outcome from the repair job.
Contact 
Are you ready to set up an appointment for JT Appliance Repair to repair your Viking freezer or refrigerator in Boca Raton? If so, you can call us at 954-729-7320 or 561-902-4694 to get started.
FAQs 
Do you serve other locations besides Boca Raton?
Yes, JT Appliance Repair offers Viking freezer and refrigerator repair services in numerous South Florida cities and towns. Some of which include Riviera Beach, Ocean Ridge, Palm Beach, Deerfield, Hillsboro Beach, West Palm Beach, and many more regional areas. If you want to know if our services are available in your area, give our team a call at 954-729-7320 or 561-902-4694.
JT Appliance Repair continues to expand its service availability across the South Florida region. Since we have been operating in Florida for more than 25 years, we have become one of the most popular appliance repair companies available. So you don't have to be in Boca Raton to enjoy the quality, affordability, and availability of our Viking appliance repair services.
Do you have certified technicians with proven skills in appliance repair jobs? 
Yes, the technicians of JT Appliance Repair are all factory-certified and educated to repair Viking appliances in Boca Raton. Most other appliance repair technicians don't have a factory certification, which indicates the technicians have received specialized training in how to repair Viking appliances. That way, you can be sure of our capability to repair Viking appliances without setbacks.
It doesn't matter what model Viking freezer or refrigerator you have either. Not only can we repair all Viking models, but we can repair all styles of Viking freezers and refrigerators too. These styles include free-standing, full-width, and side-by-side models. For this reason, you can trust in the skill, experience, and integrity of our Viking appliance repair technicians in Boca Raton.