Boca Raton Scotsman Freezer and Refrigerator Appliance Repair Technician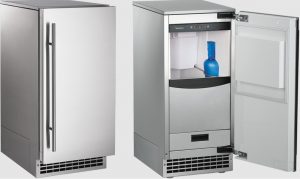 Do you need professional repair services for your Scotsman freezer or refrigerator in Boca Raton? JT Appliance Repair has your back! Our company has more than three decades of experience in working with Scotsman appliances. Naturally, we know the location of every gear and bolt in these things! We can repair them in the shortest time and at the most affordable rates.
All you need to do is call us and we'll send someone to your place right away. We're available 24/7, so you can call us whenever. Our technicians will drop by shortly, assess your fridge, and offer a repair quote. They'll then repair your fridge in the shortest time to eliminate any discomfort and help you get back to your life!
Call us at (561) 902-4694 or at (954) 729-7320 for additional information. You can also use our online contact form for a free consultation!
Why Hire JT Appliance Repair?
While there are several appliance repair companies in Boca Raton, JT Appliance Repair is unique among them. We are one of the oldest in the industry and our experience spans almost three decades. Our team only works with experienced technicians who know what they're doing. BOWe're also very rigorous with our repair quotes and we never let anything go wrong with the appliances we repair.
Here are some of the benefits of hiring JT Appliance Repair:
Affordable Rates: We offer the cheapest appliance repair services in Boca Raton. Our services are of the best quality with the most competitive price points in the industry, so feel free to give us a call!
Experienced Technicians: Our repairmen know what they're doing. Your Scotsman appliances are in safe hands with us, so don't hesitate to contact us if you need them repaired.
Around-The-Clock Support: We work 24/7, 7 days a week, 365 days a year. It's non-stop appliance repair, so there's never a time when we can't help you. Our customer support can answer all your questions right now if you need anything!
We Repair All U-Line products: Freezers, Refrigerators, Built-In Ovens, Cooktops and Rangetops, Dishwashers, and more
Did you stop to think how much it would cost to replace your fridge with a brand new one? Most of the price points are not exactly in the "sweet spot" for most people. Having your appliance repaired, on the other hand, is much more affordable and more efficient. All our clients have said they prefer that we repair their Scotsman appliances rather than buy new ones.
Best Scotsman Appliance Repair Technician
The best Scotsman appliance repair technician needs to be:
Professional
Rigorous
Knowledgeable
Experienced
Fast
Able to make good decisions on the spot
We pride ourselves on the experience of our technicians. They're the best you'll find in Boca Raton. All of them have extensive experience with Scotsman appliances, be it freezers or refrigerators. You'll never come across a situation where our technician doesn't know how to repair your Scotsman. If the appliance is beyond saving, at least you'll know that ahead of time and you make plans to buy another one.
If you're not sure about the types of repairs your Scotsman needs, that's not a problem. We have free consultations that are just right for your situation. Our technician can drop by and take a look at your appliance. We'll tell you what's wrong and give you a repair quote immediately!
Contact
If you're interested in our services, you can call us at (561) 902-4694 or at (954) 729-7320 to schedule an appointment. Alternatively, our online form will get you a free consultation for your Scotsman appliance, so don't hesitate to use it when in need!
FAQ
Can you repair every Scotsman model?
Yes, we can. Our technicians have extensive experience with every Scotsman model, from the FME2404 Flaker400-lb to the F1222 Prodigy Plus Ice Machine. We know our stuff, and we guarantee that we'll have your Scotsman running again in no time. In most cases, things aren't as bad as they seem. We can make it work with minimal procedures so the repair costs are as low as possible.
Our affordable rates are one of the reasons most clients return to us. First of all, it's the quality of the repairs, and then the affordability. Other companies simply can't compete with us when it comes to best-quality appliance repairs. Your Scotsman has never performed better than when we've repaired it!
What if you can't repair my Scotsman?
If we can't repair your Scotsman, we'll tell you from the very start. Our technicians can't do the impossible. If an appliance is beyond saving, we'll let you know before we do anything else. Naturally, you won't have to pay us anything for services not rendered. In most cases, we won't start repairing an appliance that's beyond repair.
If your appliance has broken again after we've repaired it and you think it's because of us, give us a call! We're more than happy to take another look at it and see what's wrong. However, we've never had this happening in the almost three decades we've been repairing Scotsman appliances!