JT Appliance Repair Hillsboro Beach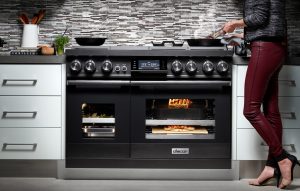 There is no telling when an appliance will stop working correctly. Everything could seem normal one minute but then malfunction the next minute. That could be devastating if you depend on the appliance to sustain your business productivity or personal livelihood. Your best option is to contact an emergency appliance repair technician in the Hillsboro Beach area. 
Why Hire JT Appliance Repair? 
JT Appliance Inc. is one of the top emergency appliance repair companies in Hillsboro Beach. For the past 25 years, we have repaired and restored appliances for thousands of homeowners and business owners across South Florida. They come to us because they know we have the necessary credentials and experience to repair any appliance. It doesn't matter if you have a commercial, residential or marine appliance because we can repair them all.
We can repair common and sophisticated appliances, such as:
Walk-in Freezers
Refrigerators
Dishwashers
Air conditioners
Washers
Dryers
Ranges
Gas-based appliances
Water heaters
Ice machines
And more!
Our number one objective is to make our customers happy. Since we use advanced equipment and the latest tools in appliance repair technology, we can repair virtually any appliance in a short amount of time. Just call our customer service representatives and request a service call. We will send a qualified technician to your property in Hillsboro Beach to repair your appliance immediately.
Brands JT Appliance Repair Service 
Appliances are not all the same. Some brands make their appliances with unique designs and functions. If you want to repair these brand appliances, you need to hire a company that knows how to repair the appliances of these brands. There aren't too many companies like that in Hillsboro Beach except for JT Appliance Repair.
JT Appliance Repair has extensive experience repairing appliances from numerous brand names and manufacturers. Some of these brands include:
Sub-Zero
GE Monogram
U-Line
Scottsman
Mielie
Dacor
Viking
KitchenAid
DCS
True
And more!
These are some of the most popular appliance brands used in South Florida. If you have a flawed appliance from any one of these brands, we should be able to fix it with no questions asked. But even if you have a different branded appliance, we're still willing to consult with you over the matter anyway. We are familiar with more than 25 appliance brands, so it shouldn't be a problem.
Contact 
Free consultations are available for all potential customers of Hillsboro Beach. It doesn't matter if you're a residential or commercial property owner with an appliance problem. We'll be more than happy to discuss your situation without any obligation on your part. You can learn more about our repair process and service rates. Just call our team at (561) 902-4694 to get started.
FAQs 
1) Do you fix commercial appliances too? 
Yes, our technicians have the appropriate knowledge and equipment to fix commercial and residential-grade appliances. We can work on virtually any type of appliance, no matter its brand, size, or shape.
If you want to verify whether we can fix your commercial appliance, you can contact us for a free consultation. Once you provide us with basic information about your appliance, we can let you know if we can fix it or not. In most situations, we'll be able to fix any appliance as long as it is salvageable in the first place.
2) Are you always available to call? 
Yes, our offices are open 24 hours per day, seven days per week. If you need our technicians to fix your appliance at night or during the day, we can make it happen. Just call us at (561) 902-4694 and request an emergency repair service for your appliance. We'll have a qualified appliance repair technician out to your property within the next hour to assist you.