West Palm Beach Scotsman Freezer and Refrigerator Appliance Repair Technician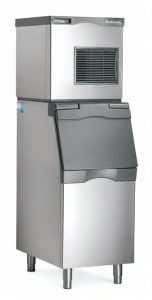 Scotsman is a reputable brand and the leading ice machine manufacturer on the market. Their freezers and refrigerators use top-grade technology to ensure food safety and energy efficiency. But even the best appliances can malfunction sometimes. If your Scotsman refrigerator or freezer no longer works properly, it's time for an intervention. JT Appliance Repair is here to provide quality repairs for the best price in West Palm Beach! If you need urgent service, we're always just one call away!
We have over three decades of experience in appliance repairs. From residential to industrial, we service virtually any type of freezing, water, gas, or marine appliances. Our technicians are highly-trained and efficient in assessing and fixing any type of damage. We do our job quickly and for a fair price. We want our clients to get the best out of your household appliances at very affordable rates.
Your trust and satisfaction matter to us! That's why we offer free consultations for any appliance repair! Call us at (561) 902-4694 or (954) 729-7320, or use our online contact form for more information!
Why Hire JT Appliance Repair?
We've been on the market for over thirty years and we continuously invest in our team. Our technicians receive in-factory training and they're experienced in fixing virtually any appliance brand and model. We collaborate with some of the biggest appliance brands to stay on top of the curve with the latest technology. No appliance issues can catch us off-guard! If something needs fixing, we're ready to deliver!
Here are some perks of hiring JT Appliance Repair:
We Repair All U-Line Products: Freezers, Refrigerators, Dishwashers, Cooktops, Built-In Ovens, Rangetops, etc.
We're available 24/7, seven days a week: A broken appliance is never good news. It's even worse if you have to wait overnight or over the weekend. But we're available Monday to Sunday at any hour! We're ready for any emergency!
Same-day service: Need your fridge or freezer repaired today? We offer high-quality same-day repairs! All you need to do is call or complete our contact form and we'll arrive as soon as possible.
We repair all Scotsman models and appliances: Whether you have an old model or the newest appliance on the market, we're ready to repair any Scotsman product in record time. If your appliance can be fixed, we'll never turn down the job.
No hidden costs: Our technicians are upfront and transparent. No need to worry about additional consultation or component replacement costs!
Best Scotsman Appliance Repair Technician
The JT Appliance Repair team offers the best service you can find in West Palm Beach and throughout Southern Florida. Your Scotsman appliances are in good hands. We don't cut corners for any of our repairs. We only hire the most professional technicians and use the best tools and replacement components for the job! Choose us, and you won't have to worry about repairs going wrong.
Thanks to our highly-trained technicians, you'll get quality, long-lasting repairs for the best price. Our repairmen are thorough when it comes to damage assessment and troubleshooting. No fault or loose bolt goes unnoticed. Their extensive experience working with dozens of models and brand appliances ensures consistent quality service.
Contact
Need quick, quality repairs for a Scotsman freezer or refrigerator in West Palm Beach? Call us at (561) 902-4694 or (954) 729-7320 for a free appointment. You can also use our online contact form to get a free consultation on any appliance repair!
FAQ
What other appliances and brands do you service?
We have extensive experience fixing over 25 different brands and virtually any type of appliance. We work on refrigerators, regular and walk-in freezers, stoves, ovens, washing machines, air conditioners, coolers, water heaters, and more! It doesn't matter if you need fixing for a residential, marine, or high-grade industrial appliance. We're ready for any repair job!
Some of the brands we repair include U-Line, Scotsman, GE Monogram, Sub-Zero, Viking, DCS, KitchenAid Built-In, Dacor, Mielie, True, and many more! You name it, we'll fix it! There's no local or international brand appliance we can't take care of! Just give us the name of the appliance brand and we'll be ready!
When can I have my appliance fixed?
We'll be at your doorstep exactly when you need us. Whether your appliance needs urgent fixing or just small troubleshooting, we'll come to fix it as appointed. You can request your appliance be repaired on a same-day, next-day, or non-urgent schedule.
We offer 24/7, seven days a week customer service. If waiting is not an option, you can contact us any time! We'll get to you as soon as possible. The repair time will depend on the cause of the damage. Regular repairs usually take no more than a few hours. In cases of extensive repairs or component replacements, our technicians will give you the most realistic time estimate on the spot.