JT Appliance Repair Boynton Beach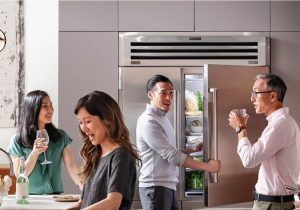 Modern appliances add so much convenience and productivity to our daily lives. They can do things like cook, clean, wash, dry, heat, and cool. However, it has gotten to the point where most people have become dependent on their appliances for work and comfort. That is why if any of their appliances stop working for some unexpected reason, it can become detrimental to the person's daily life or business productivity.
Do you have a faulty appliance that frequently malfunctions in Boynton Beach? If so, you don't have to pay a lot of money to replace it. Most appliance problems are repairable if you address them sooner rather than later. All you need to do is hire a dependable appliance repair company with a proven track record of customer satisfaction.
Why Hire JT Appliance Repair
JT Appliance offers high-quality and affordable appliance repair services from a team of repair technicians with advanced skills in this field. We have the proper training, knowledge, and experience to repair any appliance in Boynton Beach, whether it is a commercial or domestic grade appliance. Once we finish the repair job, your appliance will work like usual again.
The best part is that you won't have to pay for an expensive replacement. Our technicians will do everything possible to salvage your existing appliance so that you won't have to buy another one. Besides, most appliance problems require replacing a few parts rather than the entire unit. So, it won't be nearly as expensive when a repair job is involved.
JT Appliance Repair has been serving the great people of Boynton Beach for over 35 years. Our technicians possess the necessary electrical, mechanical, and technical skills to perform virtually any appliance repair job. We often repair the following appliances:
Water heaters
Freezers
Air conditioners
Refrigerators
Ovens
Ice machines
Gas-powered appliances
Dishwashers
Stoves
These are vital appliances found in homes and businesses all over Boynton Beach. Even though these appliances have seen technological advancements over the last 25 years, our technicians have continued to stay educated about them. In fact, we require our technicians to undergo continuous education courses to learn about the latest advancements in modern appliance technology. This education gives us up-to-date knowledge and skills for repairing modern appliances. As a result, there is no repair job that we cannot handle.
JT Appliance offers 24-hour emergency appliance repair services to all commercial and residential property owners in Boynton Beach. So whether your appliances break down at night or during the day, you can call us for assistance anytime. We'll send a qualified appliance repair technician to your property immediately. 
Brands JT Appliance Service
There are several different appliance brands on the market. Some of you may have the newest branded appliances, while others may still have older or obsolete branded appliances on their property.
You'll be happy to know that JT Appliance has experience repairing appliances from more than 25 popular brands. These are recognizable brand names in the industry, including:
Sub-Zero
Viking
KitchenAid Built-In
GE Monogram
U-Line
Scottsman
Mielie
Dacor
DCS
True
There are many other appliance brands we have worked with before too. JT Appliance can repair appliances from most brands, even those no longer active. Just make sure you give us the brand name and model of your appliance when you contact our office for assistance. Then we will dispatch the most qualified technician to address your appliance problem.
Contact
Are you ready to schedule an appointment for a visit from one of our qualified appliance repair technicians? If so, you can call our office at (561) 902-4694 to set up the appointment. You can choose the speed of the service delivery, as we have a non-emergency service option and an emergency service option. These options are available to residents and business owners of Boynton Beach.
FAQs
1) How fast is your emergency repair service delivery? 
Our emergency repair services are available at any time of the day or night. We address emergency repair requests 24 hours per day, seven days per week in Boynton Beach. Just tell the customer service representative on the phone that your appliance problem is an emergency. We will respond by dispatching the nearest appliance repair technician to your address. The emergency response time is usually under 60 minutes.
2) What are your qualifications as an appliance repair company? 
JT Appliance has provided appliance repair services to Boynton Beach residents and business owners for over 25 years. We also possess all the necessary licenses, certifications, and credentials to perform these services in Boynton Beach. You should only trust an appliance repair company with official credentials because that's how you can tell they're trustworthy.
Furthermore, JT Appliance Repair has received hundreds of positive reviews and ratings from our previous customers. Only a company committed to customer satisfaction could have stayed in business for over 25 years.