Palm Beach DACOR Freezer and Refrigerator Appliance Repair Technician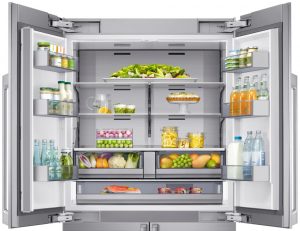 If your home appliance doesn't work for whatever reason, contact our team and we'll discover and fix the reason. JT Appliance Repair delivers same-day DACOR services and specializes in numerous brands and models to serve as many clients as possible. More importantly, we're never satisfied with where we are. We always self-improve, as our technicians are constantly acquiring knowledge and skills in an ever-growing and ever-innovating market.
To put it simply, we can handle any job, no matter its difficulty or complexity. All you need to do is contact our team directly or fill out a form, describing your problem in detail. We'll take it from there. And if you want your job done under an emergency status, you can require for that as well. Our online form allows you to mark the project as urgent, which means our technician will make it a priority for the day.
These jobs are completed on a 24-hour service protocol.
Why Hire JT Appliance Repair?
There are several reasons why JT Appliance Repair should hold the number one spot on your radar:
Family-Owned Business – Family-owned translates to notions like trust, expertise, bonding, and understanding. We know each other better than anyone and know how to work together toward a common goal. We also work in a friendly and supportive environment, but under a zero-tolerance policy. No mistakes are acceptable which means we always deliver top-notch work faster than anyone else in the business.
Extensive Experience – Few repair companies can pride themselves with as much experience as we do. We've been operating since 1984 and we've been growing and polishing our abilities and approach ever since. The nearly 30 years since our conception have allowed us to grow beyond what any other repair company can ever hope to achieve. And our vast and satisfied customer base is evidence to that.
Vast Expertise – With an ever-growing number of brands and models available, it gets increasingly difficult to find the right people for your repair job. Not anymore. JT Appliance Repair can handle more than 25 brands and models and that's not all. If your brand or model isn't listed on our website, don't just click away. Fill your form anyway or contact us by phone and we can discuss your issue. Just because we haven't listed your specific product doesn't mean we can't handle it.
Immediate Assessment and Assistance – You no longer need to wait for days to get a diagnosis. Our technician can inspect the issue and give you a report on the spot. You want to learn the nature of the problem, how long the repair job will take, and how much it will cost you. That's exactly what you'll get during the preliminary phase, so you know what to expect from us.
Around-the-Clock Availability – We don't take days off because home appliances don't break on some days, but not others. They usually break when you expect it the least and need them the more. We understand that, so we operate 24/7. Your cooling system breaks in the middle of the night, during your Saturday live match? We're one phone-call away. You can even tag the job as urgent and our technician will be at your doorstep asap. The repair job will be done in 24 hours or less.
Best Dacor Appliance Repair Technician
We only offer quality services under a no-mistake policy. You know what you pay for right from the start and we never disappoint. We have had 40 years to polish our craft and make sure we rank among the first in the business and we do. You will find no business more capable, experienced, and competent in South Florida or anywhere else for that matter.
Check our website and scroll through our information. We cover most appliance brands and models, including U-Line, GE Monogram, Sub-Zero, Viking, DCS, True, and others and we can adapt to any new one you might have. We're also available throughout South Florida in areas like Lake Worth, Manalapan, Lake Park, West Gate, Palm Springs, Palm Beach Shore, etc.
Contact
If you're interested in a free consultation, reach us at (561) 902-4694 or (954) 729-7320. You can also go online and fill our contact form. Make sure you describe your issue in detail and provide as much information as possible. It will allow our technician to make an informed decision even before arriving at your residence.
Frequently Asked Questions
When can I get a quote?
As soon as you contact us. We'll offer you a full diagnosis, an ETA for the job, and a quote on the spot, as soon as our technician is done with the assessment. No need to wait for days for a diagnosis and no more dealing with hidden fees. What you get is what you pay.
Can you handle any appliance, even if it's not listed?
More than likely yes. We've only listed those brands and models that we know for a fact we can handle fast and proficiently. But that doesn't mean our services are strictly limited to those. If you can't find your specific appliance on our online list, give us a call or fill out the form anyway. Our technician will return with an answer asap.