Boca Raton U-Line Freezer and Refrigerator Appliance Repair Technician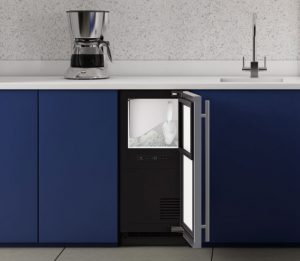 Do you have a broken U-Line freezer or refrigerator in Boca Raton? If so, you don't necessarily have to purchase another appliance. JT Appliance has the tools and skills to repair your broken U-Line appliance so that you don't have to spend several hundreds of dollars replacing it.
JT Appliance has been the preferred U-Line appliance repair company in Boca Raton for more than 25 years. Residents and business owners have come to depend on our services whenever their U-Line appliances stop working correctly. So, if you're ever having issues with your U-Line appliances, let us be your designated appliance repair company in Boca Raton.
Would you like to request our appliance repair services? Please call us at 954-729-7320 or 561-902-4694 to submit your request. We can have an emergency service technician come to your property at any convenient time for you.
Why Hire JT Appliance Repair
Boca Raton has numerous appliance repair companies, but few of them have the same amount of skill and experience as JT Appliance. Our appliance repair technicians specialize in repairing U-Line-branded appliances. We have studied their inner workings and technology to ensure that we can fix them promptly and accurately. You won't even need to give us any tools because we bring our own to every job. 
We can repair all kinds of U-Line products, including the following:
Freezers
Refrigerators
Built-in Ovens
Cooktops & Ranges
Dishwashers
And more!
Why pay full price for a U-Line appliance replacement when you can save money by repairing your existing U-Line appliances? JT Appliance can serve any property owner in the Boca Raton area. Our technicians will come to your home or business and perform the repair job on-site.
Best U-Line Appliance Repair Technician
JT Appliance is the best U-Line appliance repair company in Boca Raton. No other appliance repair company has technicians with the same level of training and experience in fixing U-Line appliances. That is why JT Appliance has such a high customer satisfaction rate throughout Boca Raton and surrounding cities in South Florida.
Here are the advantages of choosing JT Appliance to repair your U-Line appliances in Boca Raton:
Over Two Decades of Experience – JT Appliance offers 25+ years of experience in delivering high-quality repair services to our customers. Our U-Line appliance repair technicians possess the proper knowledge and skills to repair any U-line freezer or refrigerator model, both new and old.
Excellent Customer Service – JT Appliance strives to provide the best possible customer service to all Boca Raton residents and business owners. When you contact us to request assistance, we'll respond at any time of the night or day to address your emergency. =
24-Hour Support – Appliance emergencies cannot always wait until business hours. If your U-Line freezer or refrigerator has stopped working, we are available 24 hours per day to repair it. Then you don't have to live without your vital appliance for too long.
U-Line Appliance Experts – JT Appliance has a team of U-Line appliance repair specialists available to assist customers. These are specialists who have experience repairing U-Line-branded appliances. Few other appliance repair companies have such specialists. 
JT Appliance employs factory-certified appliance repair technicians. This certification signifies that our technicians have specialized knowledge of U-Line appliances because we have studied their inner workings and functionality.
As a result, we are the best-equipped appliance repair company to fix any U-Line appliance in Boca Raton.
Contact
Do you have a faulty U-Line appliance in Boca Raton? You can request a repair service by calling our team at 954-729-7320 or 561-902-4694. We'll quickly have a qualified U-Line appliance repair technician out to your location.
FAQs
Can you repair other freezer and refrigerator brands besides U-Line?
Our appliance repair technicians are qualified and experienced in repairing the freezer and refrigerator appliances from over 25 different brands. In addition to U-Line, some of the other brands we can work with include Sub-Zero, Viking, KitchenAid Built-In, and GE Monogram.
If you want to know whether we can repair your particular branded freezer or refrigerator, contact our customer support team to find out more information. Your appliance's brand and model number are all we need to determine whether we can repair it. In most cases, we should be able to repair your appliance regardless of the brand.
Do you serve customers in other locations besides Boca Raton?
Yes, we do. JT Appliance can repair any U-Line-branded freezers and refrigerators in several South Florida cities, including Ocean Ridge, Riveria Beach, Hillsboro Beach, Deerfield, West Palm Beach, and Palm Beach. We are available pretty much across the entire South Florida region.
JT Appliance has been expanding our services to several different cities over the last 25 years we have been in business. The success of our company has given us the means to grow and assist more customers who need their U-Line appliances fixed immediately