JT Appliance Repair Palm Springs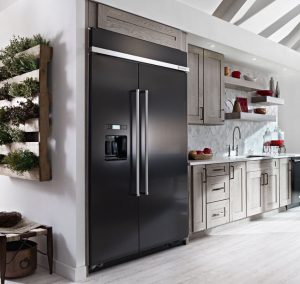 It is easy to take appliances for granted. When you turn them on, you expect them to do their job and function normally. However, there will come a time when your favorite appliances stop functioning normally. These could be appliances that sustain your domestic livelihood or commercial business productivity. If you lose this functionality from your appliances, you'll need to have them repaired immediately.
Why Hire JT Appliance Repair
JT Appliance offers professional emergency appliance repair services in Palm Springs. These services are available 24/7 to any local business owner or homeowner who needs them. So when your essential appliances stop working, you don't have to suffer without them for too long. Instead, you can contact our customer service team and request an emergency repair technician to fix your appliance promptly.
Our technicians can fix the following types of appliances:
Washers
Dryers
Dishwashers
Refrigerators
Walk-in Freezers
Ice Machines
Ranges
Water Heaters
Air Conditioners
Gas-based Appliances
We have qualified appliance repair technicians spread throughout South Florida, including Palm Springs. Each time we get an emergency service request, we dispatch the nearest technician to the customer's address. Our estimated response time to a service request is usually about an hour. The exact time depends on the extent of the problem and the location in Palm Springs. 
Brands JT Appliance Service
What is the brand of your appliance? JT Appliance has repaired appliances from a wide range of brands, including both popular and obscure brands. When you contact us to submit a repair request, let us know the brand name of your appliance and any other information you can provide. It will help us determine the severity of the problem and whether we can fix it.
JT Appliance Repair has worked on appliances from over 25 different brands. Here are some of the appliance brands we work with regularly:
Viking
KitchenAid Built-In
GE Monogram
Sub-Zero
U-Line
Scottsman
True
Mielie
Dacor
DCS
And more
These appliance brands exist in many homes and businesses throughout Palm Springs. If you have a faulty appliance that bears the name of one of these brands, then our team of technicians should have the ability to repair it easily. But if your appliance bears a different brand name, you can still consult with us about your problem for free. We'll still likely be able to repair your appliance regardless of its brand.
Contact
Are you ready to schedule your free consultation with our appliance repair technicians in Palm Springs? You can set your appointment by calling (561) 902-4694. Our customer support team will answer your questions and provide you with an estimated price quote for the repair service.
FAQs
1) Do you offer emergency appliance repair services in Palm Springs? 
Yes, our appliance repair technicians are on-call 24 hours per day to respond to emergency repair requests in Palm Springs. You can call us at all hours of the day or night if you have an emergency with one of your appliances. We can send an experienced technician to your address within the hour to help you deal with the problem.
2) Can you repair commercial-grade appliances? 
Yes, we are qualified to repair domestic and commercial-grade appliances. Our technicians have obtained the necessary training, education, and experience to repair appliances of all sizes and designs. We have the ability to repair practically any type of appliance. During your free consultation, we'll verify whether we can repair your particular commercial appliance. We just have to learn more information about it, such as the brand, model number, and the specifics of the problem at hand.