JT Appliance Repair Delray Beach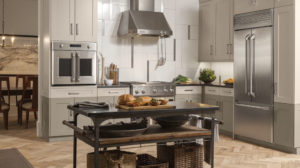 Malfunctioning household appliances make life difficult and slow down day-to-day activities to a crawl. You need someone to repair your broken fridge or faulty refrigerator, but who? JT Appliance Repair in Delray Beach takes care of these minor problems for you. We have expert technicians ready to fix your appliances the same day you call us!
Why Hire JT Appliance Repair
Our company offers premium repair services in Delray Beach. For over 25 years, we've repaired any home appliance you can think of. We've fixed dishwashers, dryers, freezers, refrigerators, ice machines, coolers, gas appliances, and more. In other words, we have extensive experience in repairing appliances. Our team of veteran fixers guarantees satisfaction at any time!
We're also conveniently accessible on a 24/7-hour basis. Thanks to our same-day service, we can also fix your appliance immediately. Among repair companies in Delray Beach, we're the closest to you, and our services are also more accessible. With precision, professionalism, and great expertise, JT Appliance Repair is the ideal solution for appliance repairs.
You should hire JT Appliance Repair because we're good at what we do. We fix your appliance quickly and efficiently, without wasting another moment. Furthermore, our quality repairs are guaranteed to maintain optimal functionality for extended periods. That's the most important thing, after all, that the appliance works optimally for as long as possible.
Brands JT Appliance Service
Our craftsmanship isn't limited to any brand because we can fix them all. Our workers can fix U-Line, Dacor, Scottsman, Mielie, Sub-Zero, Viking, KitchenAid Built In, True, DCS, GE Monogram, and many more. After a thorough examination where we identify the model and brand, we'll know what we're dealing with. Our technicians have in-depth knowledge of minute details of most appliance brands.
This confers them a unique ability to identify malfunctioning systems and repair them on the fly. Even an appliance that breaks out of nowhere has a reason to break down, and we're confident we can find it and fix it! JT Appliance Repair provides high-quality repair services in Delray Beach for any appliance brand, so feel free to contact us immediately.
Contact Us
We're always close when you need us. Call us at 954-729-7320 or 561-902-4694 for a free quote. Our technician will investigate your appliance, narrow down the faulty part, and offer a quote. If you agree with the repair operation, our expert will commence repairs on the spot. No unnecessary delays or anything of the sort. There's no need to waste another moment!
Immediate repairs for an extended appliance lifespan – that's what JT Appliance Repair is all about. Our company is available 24/7, with an ongoing calling schedule. You can contact us whenever for regular or emergency repairs. We'll naturally supply the parts, taking away all worries on your side. Satisfied clients help our business grow, so we emphasize quality over anything else.
FAQs
Should you repair or replace an appliance?
It depends on the degree of the damage and how expensive a replacement is. Most often, repairing it costs less, especially if the technician is good at what he does. A proper evaluation and repair can extend the lifespan of an old appliance by a few years. While replacing it eliminates the problem altogether, it may not be a worthwhile investment.
What does JT Appliance Repair do?
We come to you, investigate the broken appliance, identify the cause of the malfunction, and offer a repair quote. Upon agreement with the client, we fix the appliance immediately. Same-day repairs are the calling card of JT Appliance Repair, and we're glad to help you as soon as possible!