Delray Beach Sub-Zero Freezer and Refrigerator Appliance Repair Technician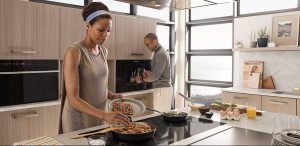 Are you searching for an appliance repair company with knowledge of Sub-Zero freezers and refrigerators? If so, your search is now over!
JT Appliance Repair is one of the few companies in Delray Beach with technicians who understand the technicalities and innerworkings of Sub-Zero appliances. We have spent over 25 years repairing complicated appliances like Sub-Zero freezers and refrigerators. So if you have a Sub-Zero freezer or refrigerator that is not working correctly, you can trust our technicians to repair it quickly so that it works for many more years to come. 
Why Hire JT Appliance Repair 
Many Delray Beach residents and businesses use Sub-Zero appliances in their buildings. It is a powerful brand that makes high-quality appliances with sophisticated technological functions. These appliances greatly benefit the end consumers when they function like usual, but it gets a little complicated when they need to get repaired. That is why you need reputable and professional appliance repair technicians to handle the job.
When you find yourself with a malfunctioning Sub-Zero freezer or refrigerator, you should hire JT Appliance Repair to fix the problem. JT Appliance Repair can repair many different types of Sub-Zero appliances, such as refrigerators, freezers, ranges, dishwashers, built-in ovens, and more. And since our technicians have advanced knowledge of Sub-Zero appliance technicalities, we can get the repair job done in 50% less time than other technicians could.
JT Appliances puts great emphasis on precision and speed to please our customers. We strive to demonstrate the highest levels of professionalism whenever we repair a Sub-Zero appliance for our customers. If we can satisfy our customers, then we know we've done our job satisfactorily.
Best Sub-Zero Appliance Repair Technician 
If you want to hire the best Sub-Zero appliance repair technician in Delray Beach, then you should seriously consider hiring JT Appliance Repair. We can offer you the following benefits for your Sub-Zero appliance repair task:
Commitment – JT Appliance Repair is committed to customer satisfaction. We won't rest until we execute a viable solution to repair your Sub-Zero appliance quickly and correctly. We guarantee that your appliance will last for many more years after we get done with it.
Speed and Efficiency – We understand that customers want their Sub-Zero appliances repaired as soon as possible. That is why we don't waste any time after arriving at our customer's address. Our technician will examine the faulty appliance to identify the problem and then fix it within the same day. Speed and efficiency are always performed.
Sub-Zero Knowledge – Our unique knowledge of Sub-Zero appliances makes us stand out from other technicians in Delray Beach. It gives us an advantage because we understand the best ways to fix common problems with these appliances.
Emergency Service – If you need your Sub-Zero freezer or refrigerator to be fixed quickly, you can submit an emergency service request to our office. We'll respond by sending a technician to your address to solve the problem immediately. There won't be any time-consuming paperwork to deal with either. Our top priority is to restore the functionality of your appliances. 
There are few Sub-Zero appliance technicians as dedicated as the technicians of JT Appliance Repair.
Contact 
Stop hiring dishonest appliance repair technicians who don't have the skills and experience to fix sophisticated appliances like Sub-Zero freezers and refrigerators. If you want to ensure your Sub-Zero appliances are repaired correctly, then you need to hire one of the only companies with the reputation and experience to back up their claims.
JT Appliance Repair is available to offer emergency Sub-Zero appliance repair services to the people of Delray Beach. If you have any questions about these services or would like to submit a repair service request, you can call us at 954-729-7320 or 561-902-4694. We strive to offer same-day service delivery for all local customers.
FAQs 
Do you service other locations besides Delray Beach? 
JT Appliance Repair serves virtually the entire region of South Florida. So not only do we help the people of Delray Beach, but we also serve the people of other Florida cities too. These cities include Boca Raton, Deerfield, West Palm Beach, North Palm Beach, Palm Beach, Ocean Ridge, etc.
Our technicians are on-call to perform emergency appliance repairs in almost any South Florida city. Contact us at (561) 902-4694 to submit your emergency appliance repair request whenever you need to do so.
Do you have certified technicians performing the appliance repairs? 
Yes, we always use certified technicians to assist our customers in Delay Beach and everywhere else in South Florida. When you submit your emergency repair service request to our office, we will dispatch a highly qualified technician with the proper training and certifications on their resume. They will also be highly knowledgeable of Sub-Zero appliances, so they won't have any trouble repairing your Sub-Zero freezers and refrigerators if necessary.