West Palm Beach Sub-Zero Freezer and Refrigerator Appliance Repair Technician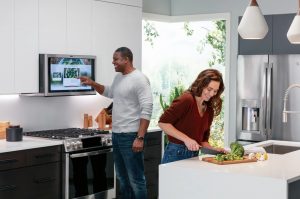 Do you need a trustworthy West Palm Beach Sub-Zero freezer and refrigerator appliance repair technician? JT Appliance Repair gives you a reason to trust our technicians because we have more than 25 years of experience repairing appliances from over two dozen name brands, including the Sub-Zero brand.
Our knowledgeable technicians understand how Sub-Zero appliances function better than most other appliance repair companies in West Palm Beach. That is why you can trust that we'll do an exemplary repair job on your Sub-Zero freezer, refrigerator, or other appliance from this quality brand.
Why Hire JT Appliance Repair 
JT Appliance Repair has the tools and experience to repair virtually all Sub-Zero appliance units, such as freezers, refrigerators, built-in ovens, ranges, and dishwashers. Most people depend on their Sub-Zero freezers and refrigerators more than anything else because they are responsible for storing and preserving food. For this reason, you should never wait to get these appliances fixed.
You can hire JT Appliance Repair to perform an emergency repair service on your faulty Sub-Zero appliances at any location in West Palm Beach. One phone call to our customer service team is all you need to make to get emergency repair services delivered to your doorstep. Our technicians will examine the internal components of your faulty appliance to determine the problem. Then, if one of the components needs replacement, we can replace it on site.
Customers never have to provide us with any tools, equipment, or resources. Our technicians will bring all the necessary accessories and components required to repair your Sub-Zero freezer or refrigerator. Our guaranteed repair service will get delivered to you on the same day we arrive. Then you can enjoy the use of your repaired appliance for many more years.
Best Sub-Zero Appliance Repair Technician 
There is a good reason why JT Appliance Repair is considered one of the best Sub-Zero appliance repair technicians in West Palm Beach. We offer high-quality and cost-effective repair services on all Sub-Zero freezer and refrigerator models.
You can save a bundle of money when you hire our technicians instead of replacing your Sub-Zero appliances. New appliances can cost you hundreds or even thousands of dollars. Who has the money for that? It is so much cheaper to pay for a simple repair job because it is usually one or two components that need to get replaced inside the appliance. New components will always cost less than new appliances. 
Here are some of the reasons why we have the best Sub-Zero appliance repair technicians in West Palm Beach:
Knowledge of Sub-Zero Brand – Our technicians have advanced knowledge of the Sub-Zero brand and up to 25 other appliance brands. We understand the complex technicalities associated with Sub-Zero appliances. This makes our technicians highly qualified to fix any problems you have with them. 
Same Day Service – Your Sub-Zero refrigerator and freezer cannot wait to be fixed. That is why we provide an emergency service option where you can get same-day repair service. Then you can have your appliances functioning again.
Customer Satisfaction Guaranteed – Our technicians won't rest until our customers are 100% satisfied with our repair service. We even guarantee that our repairs will remain effective for years to come.
You won't find a better Sub-Zero appliance repair team than ours in West Palm Beach. We are ready to answer your call at a moment's notice 24 hours per day, 7 days per week.
Contact 
JT Appliance Repair has qualified Sub-Zero appliance repair technicians positioned throughout West Palm Beach. If you would like a free price estimate on our repair services, you can call us at 954-729-7320 or 561-902-4694. Our customer service representative will give you a price quote based on the appliance model and your description of the problem.
Our technicians are available 24 hours per day to repair your Sub-Zero freezers and refrigerators. You can request an emergency or regular appliance repair service, depending on the nature of the problem. If it is not an emergency, you can schedule a normal appliance repair request at a time most convenient for you.
FAQs 
Are you factory-certified in Sub-Zero appliance repair? 
Yes, our technicians have received the necessary certifications and training to repair Sub-Zero appliances and restore them to their factory-made condition. If you currently have a warranty on your Sub-Zero appliance, our technicians can ensure that you continue to comply with the terms of that warranty. That is the benefit of hiring factory-certified appliance technicians versus non-factory-certified technicians.
Do you only serve customers in West Palm Beach? 
JT Appliance Repair is proud to offer its services throughout the South Florida region. In addition to serving West Palm Beach customers, we also serve customers in several other nearby cities. These cities include Delray Beach, Palm Beach, Boca Raton, Lantana, Deerfield, Ocean Ridge, Hillsboro Beach, Riviera Beach, North Palm Beach, and others.