Deerfield Scotsman Freezer and Refrigerator Appliance Repair Technician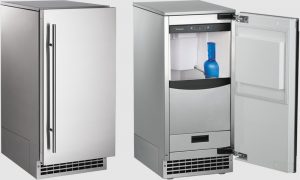 A defective appliance is never good news. It's even worse when we're talking about a broken refrigerator or freezer. When your trusted kitchen appliances no longer keep your food fresh and at proper temperatures, you're at a higher risk of food contamination and foodborne illness. Whether we're talking about water leaks, unpleasant smells, or poor temperature regulation, a broken freezing appliance requires immediate attention.
JT Appliance Repair is always ready to deliver prompt, quality repair services for any of our clients in Deerfield. If your Scotsman freezer or refrigerator needs urgent fixing, we're here to help! We've served thousands of satisfied customers throughout our 30+ included! We offer consistent quality for a fair, accessible price!
Call us at (561) 902-4694 or (954) 729-7320 for a free appointment. You can also reach us through our online contact form to get a free consultation on any appliance repair!
Why Hire JT Appliance Repair?
We're not the only appliance repairs provider on the market. But we've been helping clients in southern Florida for over three decades. We have extensive experience working on over 25 different appliance brands and countless models and products. We hire only the most skilled technicians and we're always upfront about our fees and repair costs. We care about our customer's trust and satisfaction, so we work hard to set a higher industry standard!
Here's why you can hire JT Appliance Repair with confidence:
We Repair All U-Line Products: Freezers, Refrigerators, Dishwashers, Cooktops, Built-In Ovens, Rangetops, etc.
Our technicians are certified and formally trained: We're in direct collaboration with major appliance brands. This allows us to provide in-factory training for all our technicians. Our repairmen are certified and equipped with extensive knowledge about the latest technology and industry innovations.
We're available when you most need us: Did your freezer break down on a Saturday night? No problem! We're ready to take your call anytime. We provide 24/7 customer support and we work Monday to Sunday. Our offer also includes same-day and emergency services everywhere in Deerfield.
We can fix any Scotsman appliance: Fridge, freezer, ice-maker— you name it, we'll fix it. It doesn't matter if it's the latest technology or a decades-old model. If your Scotsman appliance needs fixing, we're ready to deliver!
There are no hidden costs: We're upfront about our fees and are always open to answering our clients' questions. Our consultations are free and we have no service charge with repairs.
Best Scotsman Appliance Repair Technician
Our team values punctuality, diligence, and quality service. If these are attributes you're looking for in a technician, we believe we should be your first choice! Our technicians are the best you'll find in Deerfield. They're factory-certified, professional, and highly experienced. They'll thoroughly inspect your appliances and give you a quick, upfront assessment of the damage and repair costs.
Our repairmen are ready to fix any Scotsman appliance and model within one day! They have great attention to detail and follow repair procedures to a T! They're familiar with dozens of Scotsman products, including standing refrigerators, mini-fridges, freezers, ice machines, and more. Because openness and transparency are important to us, our technicians are trained to answer all your questions about repair procedures and component replacement costs.
Contact
Do you need urgent repair services for your Scotsman freezer or refrigerator? Call us at (561) 902-4694 or (954) 729-7320 for a free appointment. You can also reach us through our online contact form to get a free consultation on any appliance repair!
FAQ
Do you serve any other location in Florida?
JT Appliance Repair offers high-quality repairs for all clients in Deerfield. But we're ready to help customers throughout southern Florida! Besides Deerfield, we're also available in West Palm Beach, Palm Beach, Boca Raton, Delray, Riviera, Hillsboro, Lantana, North Palm Beach, Ocean Ridge, Palm Springs, Lake Worth, Manalapan, Lake Park, West Gate, Highland Beach, Lighthouse Point, Boca Pointe, Palm Beach Shores, and Boynton.
We're available 24/7, every day of the week, for any of these locations. All you have to do is give us a call. We'll be at your doorstep as soon as possible. We provide same-day, next-day, and regular schedule repairs in all these locations.
Do you fix marine refrigerators and freezers?
Absolutely! We have extensive experience with virtually any kind of freezing, water, or heating appliance. We fix residential, industrial, and marine appliances all the same. We work on regular and mini-refrigerators, standing and walk-in freezers, ice machines, water coolers, water heaters, cooking ranges, air conditioners, and so much more!
We service over 25 local and international brands, including Scotsman, KitchenAid Built In, Sub-Zero, GE Monogram, U-Line, Viking, DCS, Dacor, Mielie, True, and so many more! Got any brand not included on this list? Just give us a call or use our contact form and we'll answer all your appliance and repair questions!